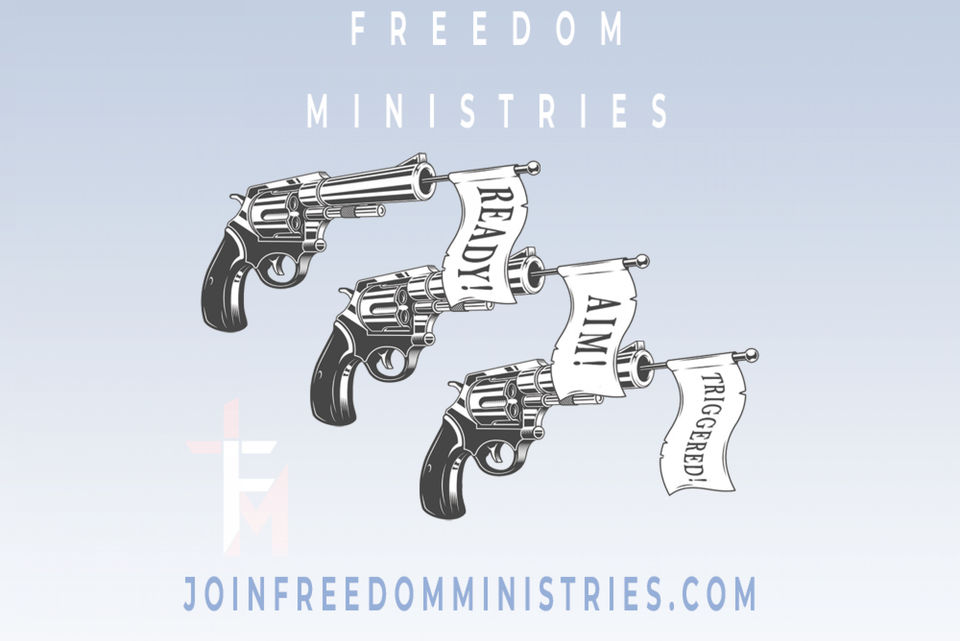 About
Ready Aim Triggered
The Ready Aim Triggered is a series that explores how to navigate life when we become emotionally triggered in life as a result of our trauma.
🚨What do procrastination, lie-based beliefs, and emotional pain all have in common?
Each all have a role to play in becoming aware of our "Triggers." 🔫
🔫 "triggered" is a non-technical layman's term to describe a state of being emotionally upset. Being "triggered" comes about when something happens in our current life situation that results in our reacting with negative emotions. It is the "knee jerk" emotional response that instantly stirs up at the moment, seemingly apart from our consciously choosing to react.
In this series we will:
-Learn what Triggers are and how to Become Aware of Our Triggers.
- Explore how to identify our Triggers
- Examine Triggers, Triggers, and even more TRIGGERS!
Are you ready to learn how to better handle your Triggers in life?!?!